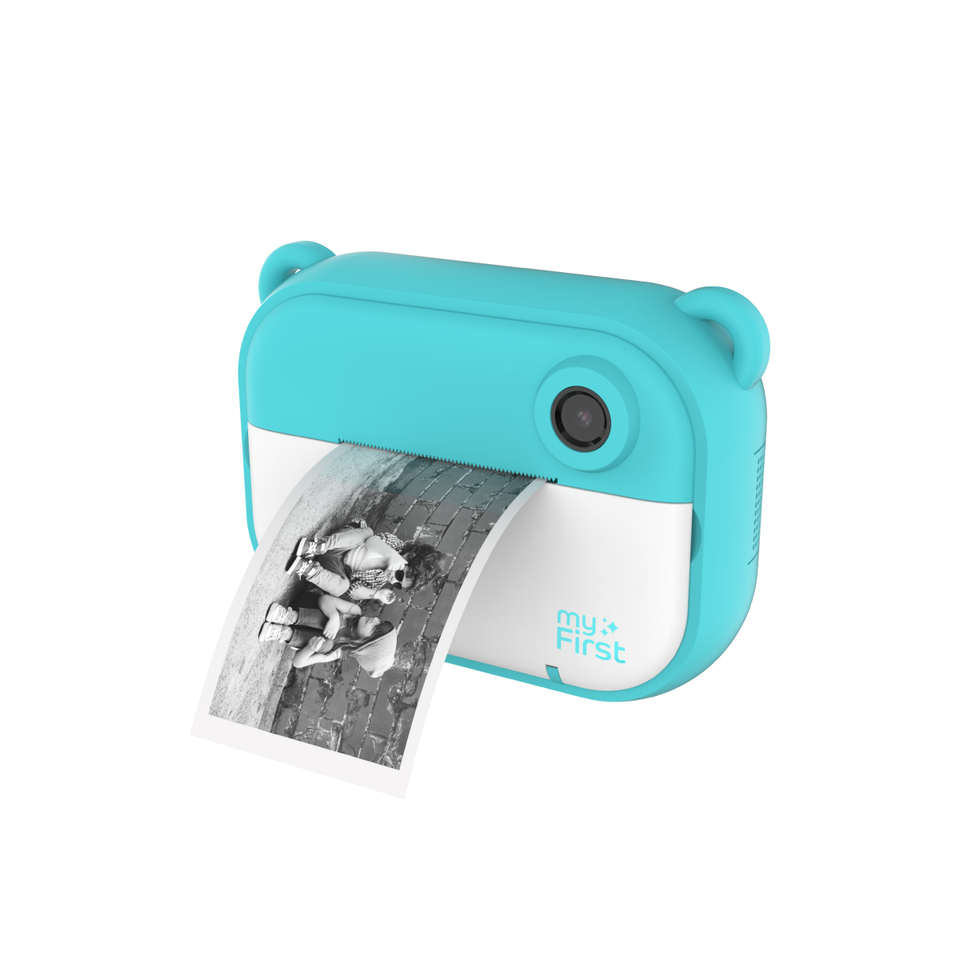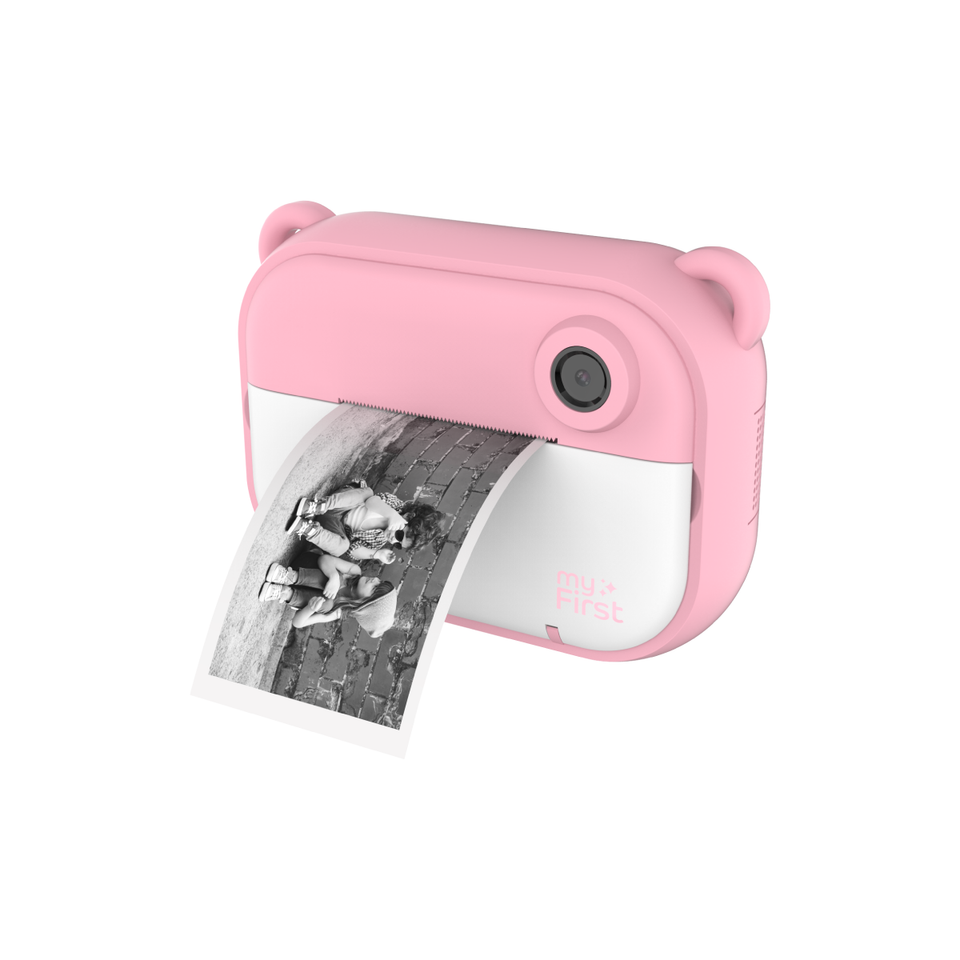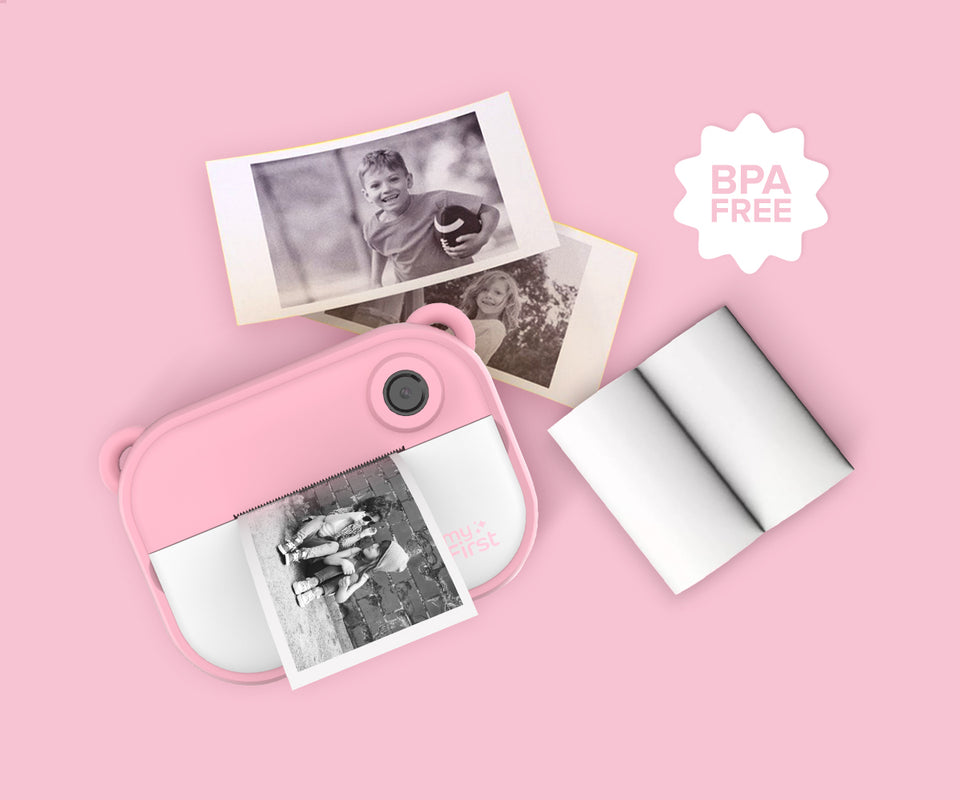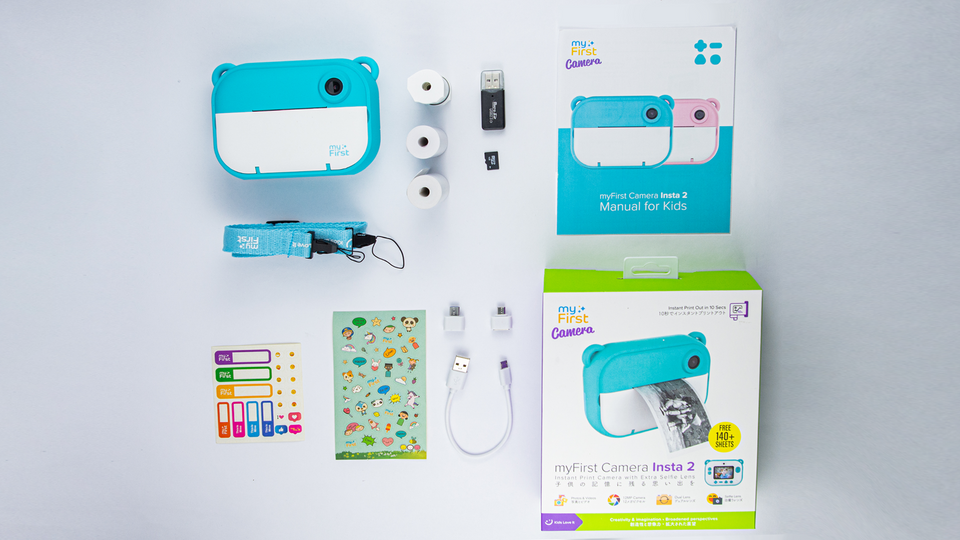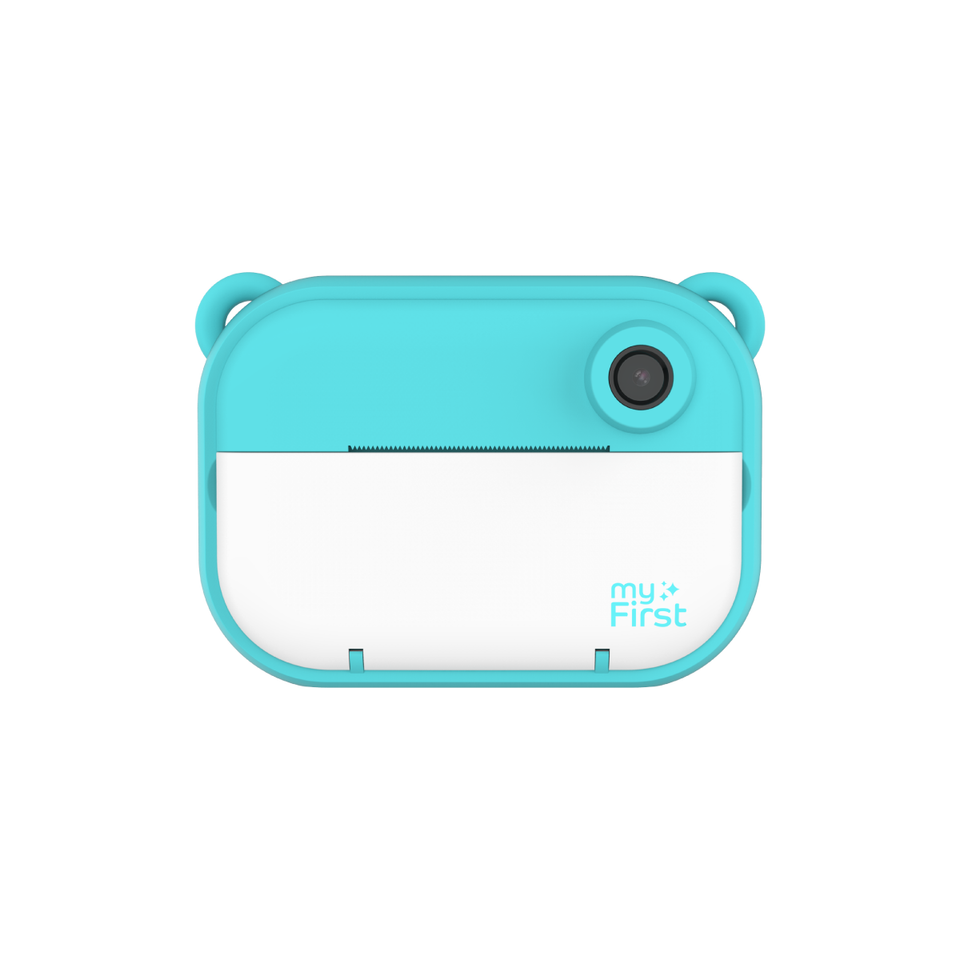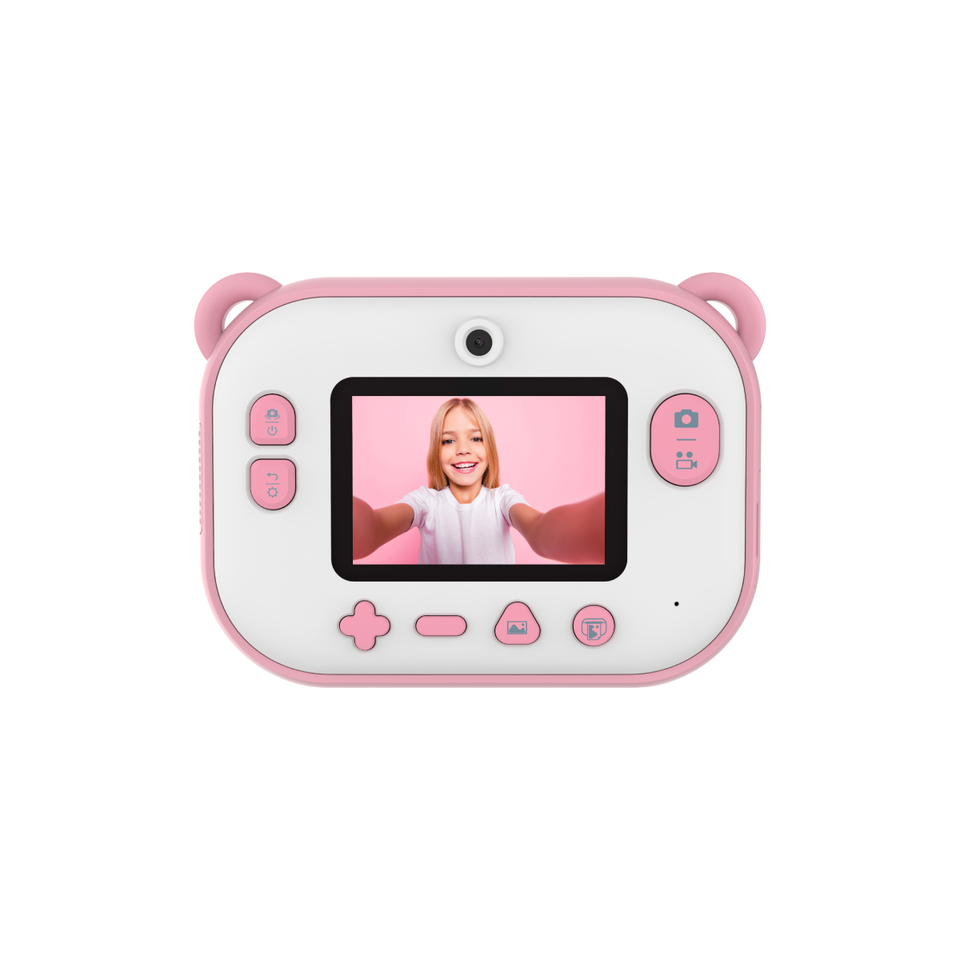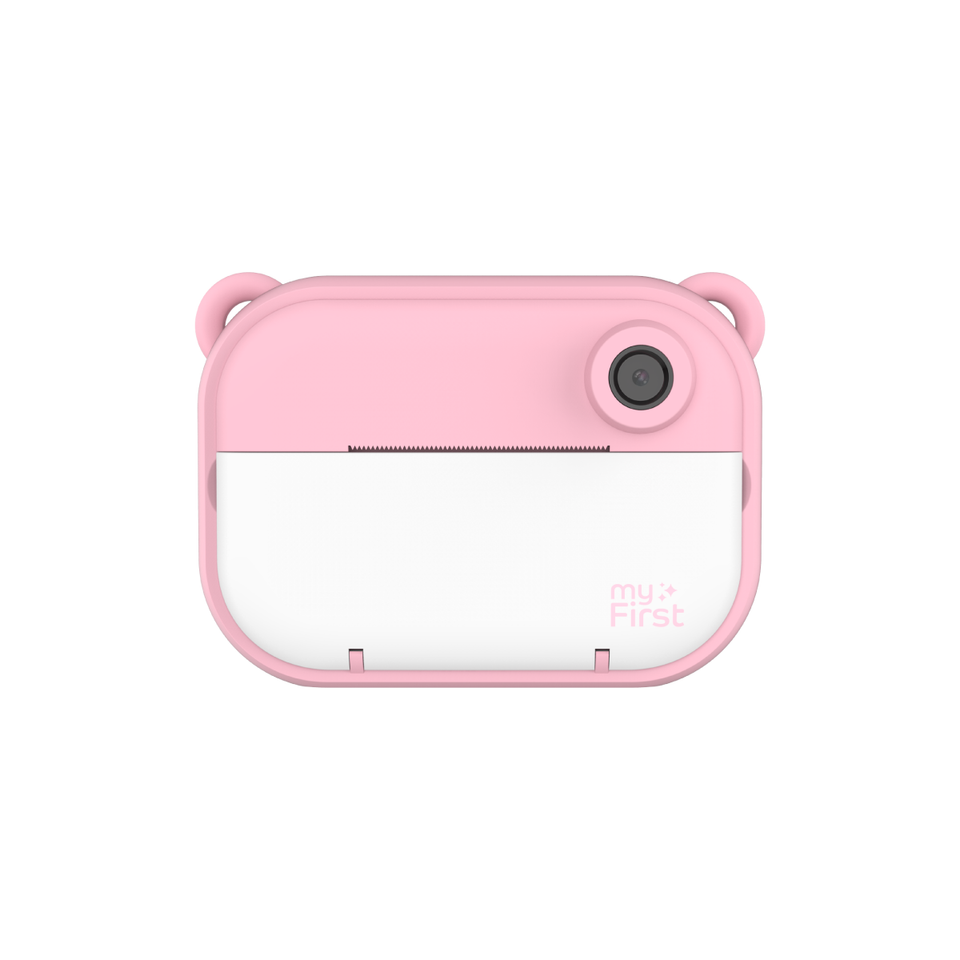 myFirst Camera Insta 2
FC2401SA-BE01
Best Selling Instant Printing Camera on Amazon!
 The perfect instant printing camera for all! Capture cherished moments in high-quality on thermal paper in just 10 seconds. Equipped with a 32GB microSD card and selfie lens, it's great for day and night photography, and easy for kids to use. Ideal for any occasion, creates lasting memories and keepsakes. Get your myFirst Camera Insta 2 today!
I adore the myFirst Camera Insta 2! It's the ideal camera for any occasion, from family gatherings to school events. My kids can instantly print and cherish their photos, creating precious keepsakes that will be treasured for years to come.
As a dad, I love how the myFirst Camera Insta 2 encourages my kids' creativity. The instant printing feature lets them see the results right away and the selfie lens adds an extra fun element. It's a wonderful camera for them to explore their photography skills.
Better than Instax
The myFirst Camera Insta 2 is a fantastic device for my kids. They can capture their favorite moments with ease and the thermal printing feature is a unique touch. It's great to see them excited about photography and creating memories.
Printing pics right away!
The myFirst Camera Insta 2 is a game-changer for capturing and printing memories instantly! My kids love taking pictures and seeing them come to life on thermal paper in just 10 seconds. It's the perfect camera for creating lasting keepsakes.
Cool camera
This camera is a must-have for my little ones! With its easy-to-use features and the selfie lens, my kids can capture beautiful moments day or night. The 32GB microSD card ensures they have plenty of space for all their special memories.
Capture the Moments, Print the Memories
12MP Kid's Instant Print Camera with BPA-free Thermal Paper
Instant Print In 10 Seconds
Photos & Videos
High Quality BPA Free Thermal Paper
12MP Front & Selfie Camera
| MODEL | myFirst Camera Insta 2 |
| --- | --- |
| Camera weight | 232g, 8.28oz |
| Storage | TF Card up to 32GB |
| Charging Time | 2.5 Hours |
| Battery capacity | 1500mAh |
| Photo resolution | 4032 x 2880 |
| Video resolution | 1920 x 1080 |
| Display | 2.4" Color IPS |
| Print Resolution | 203dpi |
1500mAh battery capacity
5 hours battery life
2 hours charging time
USB Charging & Support MicroSD
With a 1500mAh battery capacity, it only takes 2 hours to fully charge the camera. You can also connect the camera to your computer to save or print your memories in color.
BPA Free Thermal Print
Create high-quality instant prints with our camera. Simply press the print button and your photos will be ready in just 10 seconds, without the need for drying time. Our thermal printing technology eliminates the need for ink refills, and each thermal paper roll can print approximately 50 sheets.
12MP Front and Selfie Camera
Our camera takes great pictures (3MP-12MP) and videos (1920x1080), which you can store on a microSD card. The photos and videos look amazing thanks to our camera's excellent performance.
Sharp Images with Fun Filter frames
"Why settle for plain pictures when you can enhance your memories with our custom frames? Choose from a wide selection of pre-loaded frames and create stunning photos that your kid will love!"
Sticker Fun
Make your pictures more exciting with our selection of fun filters to jazz them up. Add a pop of color to your black-and-white photos and let your child's creativity soar. With the option to use sticker-type paper, you can print and decorate your photos wherever you want. Plus, our thermal paper guarantees clear and long-lasting prints every time.
Photos Captured from
myFirst Camera Insta 2
Let's Answer Your Questions
Buy myFirst Camera Insta 2 in Amazon