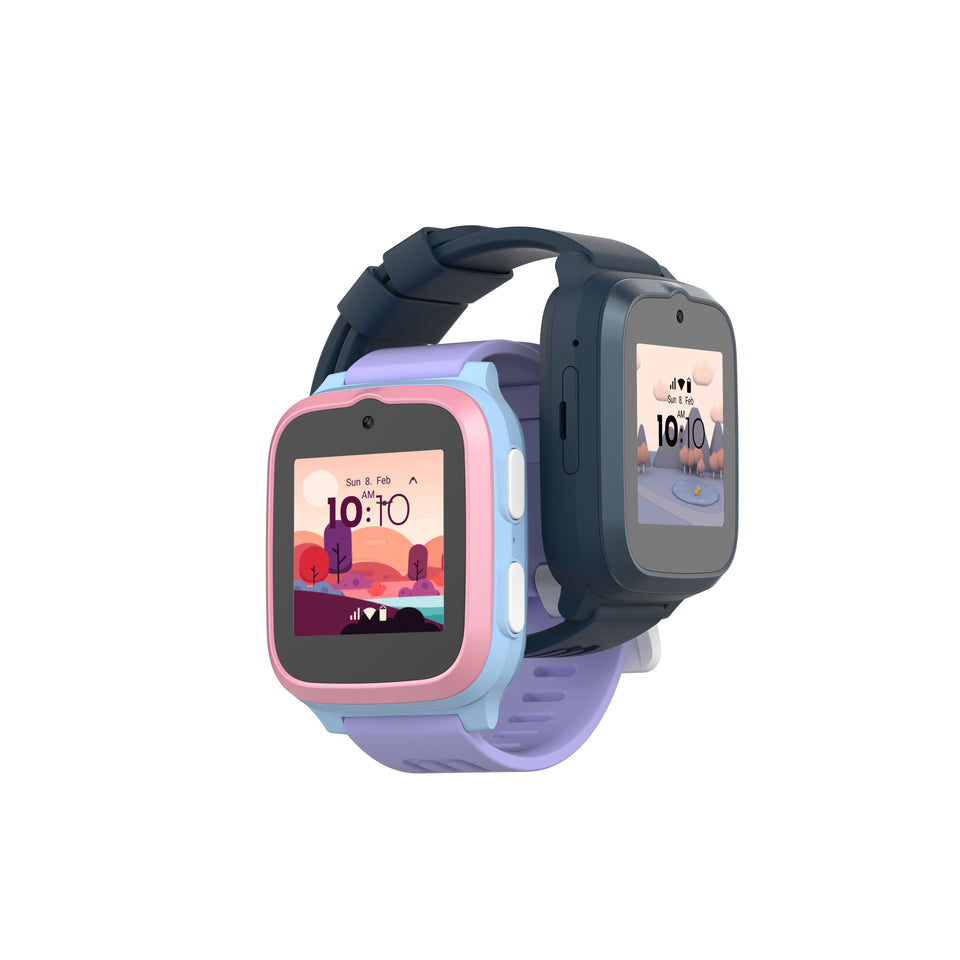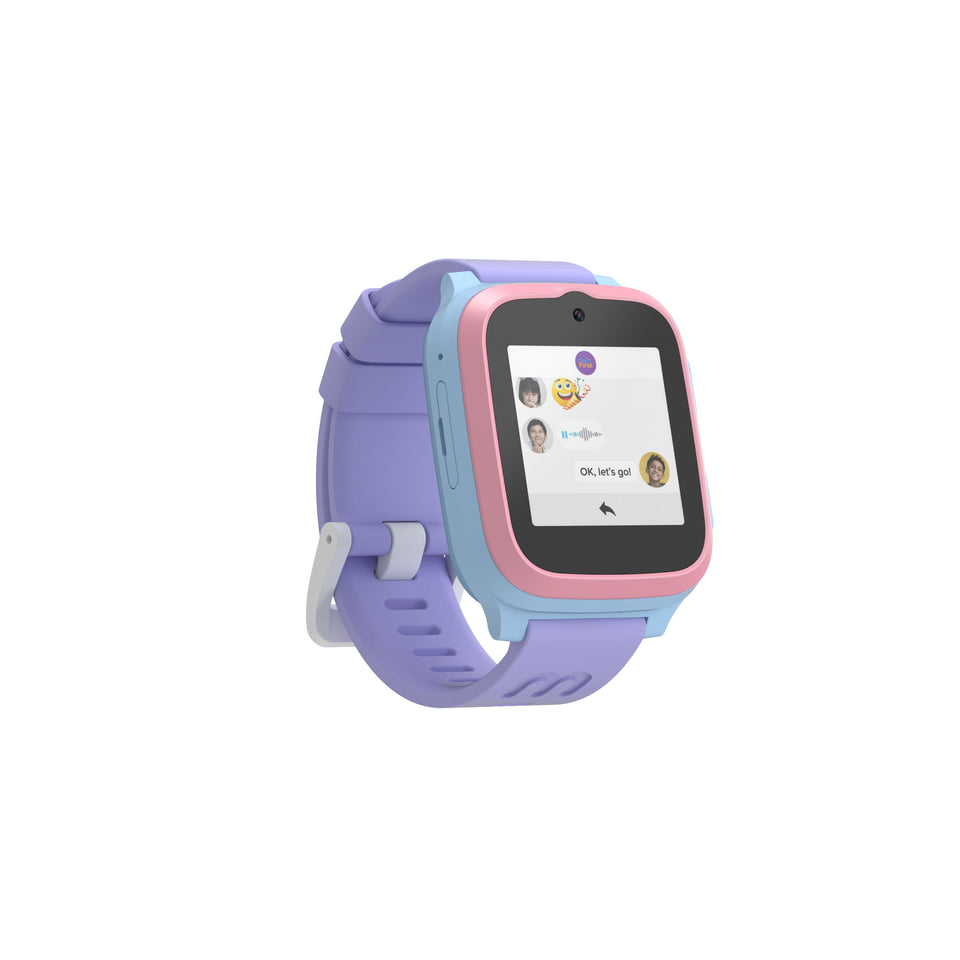 myFirst Fone S3
KW1401SB-CC01
Includes First Free month of Service
$12/month after free period
4G Kids Smart Watch with Integrated myFirst Circle 
myFirst Fone S3 is a 4G Smart Watch specifically designed for children from age 3 - 12 years old. With a 1.4 inch square screen and a refined design, it comes with heart rate monitoring and a step tracking feature to help kids meet their daily fitness goals.
The FoneOS on the watch allows children to easily stay in touch with family and friends, and enjoy features like:
Unlimited Video & Voice Calls + Texting (Included AT&T SIM Card)

Accurate GPS Tracking

2MP camera

Geo-Fencing

SOS Alerts

Class Mode

Heart Rate and Step Tracker

Recommended Ages 5-12

Available to use in the North American region:
United States

Mexico

Canada

Guatemala, Cuba, Haiti + More
myFirst Fone S3
4G Smartwatch Phone for Kids
Elevate your child's security and empowerment with our selection of Kids' Smartwatch Phones. Stay seamlessly connected, track their movements, and provide them with the thrill of exploration, all the while safeguarding their well-being. Embark on a journey of enhanced communication and protection like never before.
KEY FEATURES IN A GLANCE
Discover safety and communication all at a glance
Stay Connected, Stay Secure.
Real-time Communication
Get live updates from those closest to you. Using cellular networks, both the S3 and smartphone can converse in real-time through either voice or video calls and messaging.
GPS Location Tracking
Advanced GPS, WiFi and GSM allow parents to track their kids accurately and conveniently. Your child's travel history will be recorded at each set time as well.
Geo-fencing
Enabling parents to set virtual boundaries on a map. You'll be alerted when your child leaves these areas. This feature give peace of mind to keep track of their location easily while letting them explore within safe limits.
SOS Alert
Parents will receive an emergency location alert and a 30-second live sound recording on their phone when kid activates this feature. It helps parents respond promptly and effectively.
Class Mode
Customizable class mode allows the watch be muted at specific times to reduce distractions. An excellent way to help kids concentrate on their studies.
Contact Whitelists
Allowing parents to filter who can connect with their children. Ensures safe and controlled communication, limiting interactions to trusted contacts only.
How It Works?
Connect the watch to your phone for complete parental control!
Additional Attributes
Powerful features all on your wrist.
FoneOS now allows your children to access the myFirst Circle app using their watchphone to Stay Connected with friends & families. Upgrade your watch firmware today and enjoy new and more advanced features with myFirst Fone!
FIND OUT MORE ON MYFIRST FONE S3
myFirst Fone S3 Product Gallery
Let customers speak for us
Product Certifications
CE mark
The product meet safety standard conditions (conditions for protecting the health and safety of users and consumers and ensuring common interests) when exporting products to EU member states.
FCC certification
This certification certifies that the safety standards required for exporting wireless equipment and information processing technology equipment to North America (USA, Canada) are met.
JATE mark
Technical standard conformity certification and design certification of telecommunications terminal equipment
210-152231
TELEC mark
Certification of conformity with technical standards for specified radio equipment and construction design certification
AD 20 0018 210